Product Upgrade Notice: XLG Series Added New Household & BIS Certificate

Product Strategy Center/Rex Lin
Rex.lin@meanwell.com

In order to provide more industries and lighting applications, MEAN WELL has applied certificate of EN 60335-2-24/-2-89 Household and Similar Electrical Appliances for the XLG-75/150/320W series as an expansion, which can provide and meet the requirements of end users to match household appliances. The series comply with the double certification of household appliances and lighting, which not only can ensure the user safety but it is also more efficient for system or device manufacturers to speed up the verifying process by reducing the number of test items. Besides, the series adopt metal housing and full potted with IP67 dustproof and waterproof rating that makes it suitable for high-humidity household appliances (such as: freezers or display cabinets or kitchen appliances, etc.).

Additionally, MEAN WELL expands the certified categories by adding the full BIS certification of XLG-50I / 75I / 100I / 150I / 200I / 240I / 320I DALI-2 series in India, provides the new digital dimming LED driver with various international standards for customer selection.

MEAN WELL XLG series have complete wattage and safety certifications, the details of multi-national certifications are as follows: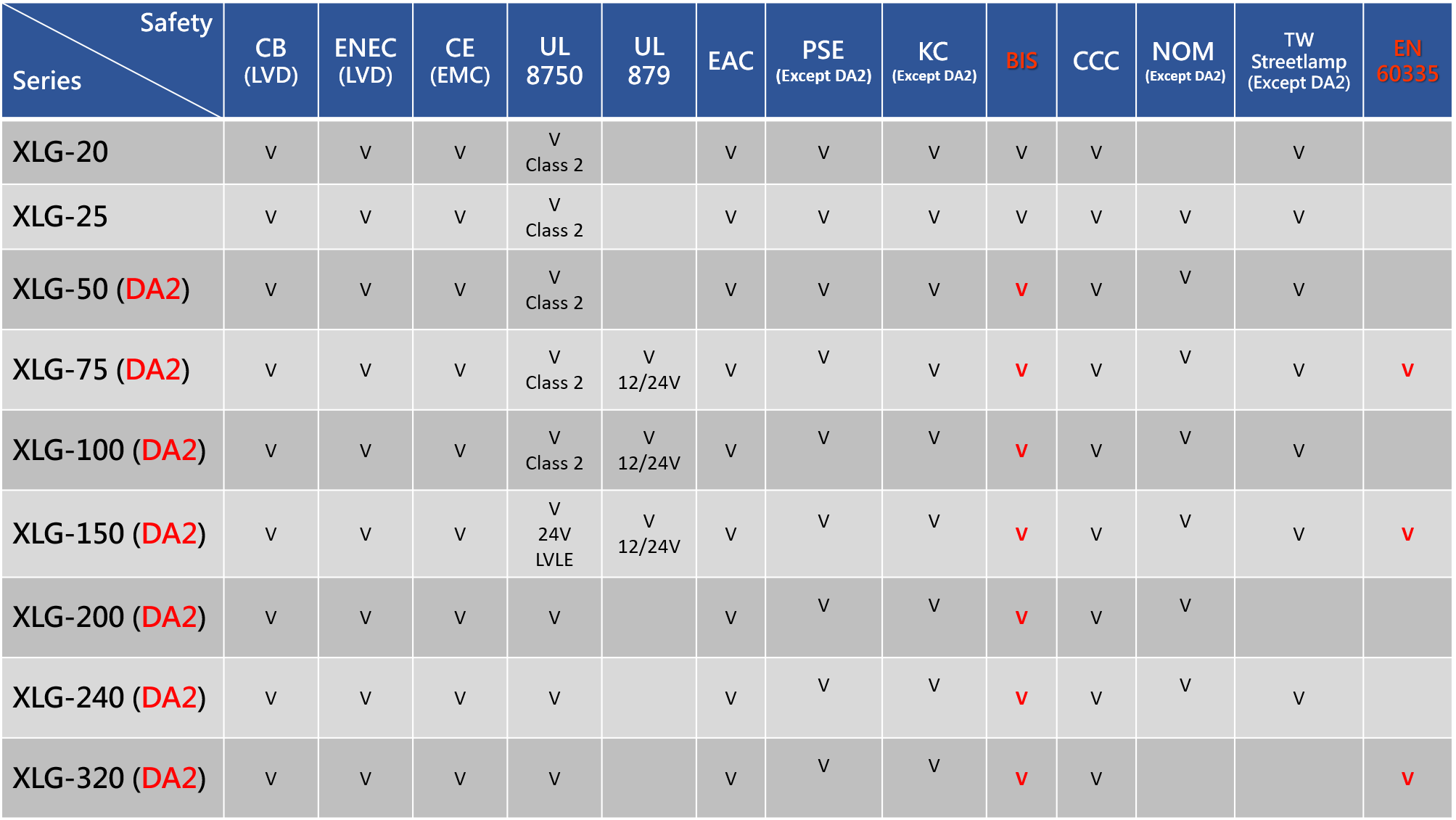 Note: Meet IEC 60335-1 and IEC 60335-2-24/-2-89 annexed

If you have any questions about this product upgrade, please contact MEAN WELL sales representatives.
MEAN WELL ENTERPRISES CO., LTD.
Product Strategy Center