Product Change Notice: Label Changes for LDH-45/65 & HDR-15/30/60 Series

Product Strategy Center/Rex Lin
Rex.lin@meanwell.com

In order to comply with the trend of energy conservation and carbon reduction, MEAN WELL continues to improve various production processes. This time, the label changes are made for the LED power supply LDH-45/65 series and the DIN Rail power supply HDR-15/30/60 series. We have changed the original barcode sticker to laser engraving to reduce the carbon emissions generated during the related printing process or transportation while improving the quality of the production process.

For appearance differentiation, please refer to the table below: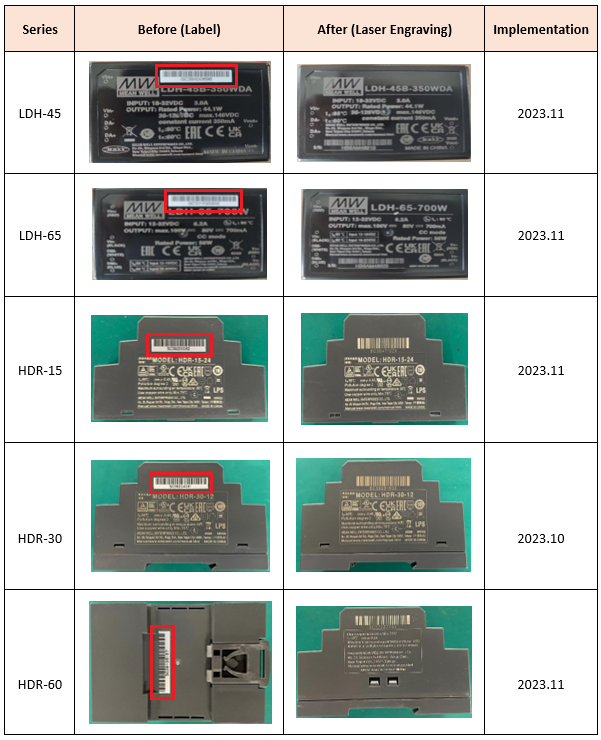 If you have any questions about the product change, please contact MEAN WELL sales representatives.
MEAN WELL ENTERPRISES CO., LTD.
Product Strategy Center